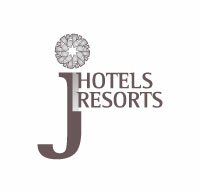 Overview

J Hotels & Resorts, with properties in the world's premier tourist destination, offer you the best – no matter what your tastes. From the casual holiday maker to connoisseurs of leisure, our properties ranging from semi to grand luxurious are guaranteed to meet and exceed your wildest expectations.

Our commitment to excellence is only exceeded by our drive to provide you with a leisure experience second to none. Each of our properties is a jewel of service and perfection – crafted to suit your desires and cater to your every whim.

We are only as sophisticated as you – our management, with extensive experience in the leisure industry, places a high emphasis on giving you the perfect experience all the time, every time. This has inculcated in us the need to preserve, and indeed encourage and maintain, our properties at its most pristine. Great care is taken to nurture the natural environment of our properties and those surrounding them.

Every J Hotels & Resorts employee is empowered to compliment your time with us and we strive to instil an air of mutual respect between every visitor and our staff. Your stay is guaranteed to imbue you with a sense of excitement and rejuvenation. You will delight in the pureness of the natural beauty that every destination has to offer. That, coupled with the excellence in our service standards, will leave you with a perfect experience – one that will only be heightened with every visit.

Yours sincerely,

Abdulla Jabir
President
J HOTELS & RESORTS PVT. LTD.